Hello, my darlings!
So, I have teamed up with Claire Lee, who runs the SupplyEmporium, where she sells beads and all sorts of beady resources. Most recently, she decided to offer a bead pack for my Backsplash Bracelet pattern.
It's not a kit, exactly, because Claire is not selling my pattern. All patterns still need to be purchased at my etsy shop. But! Claire has already arranged and package enough beads to make a 7 1/2 inch bracelet AND earrings in her lovely purple colorway.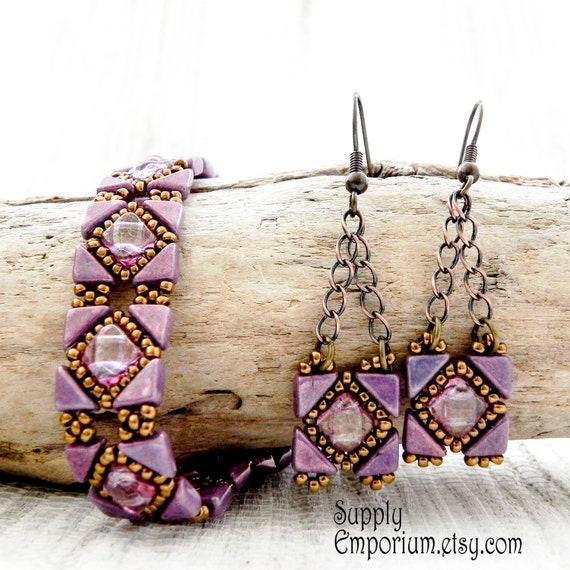 I think her colors are super cute and am looking forward to future collaborations and colorway adventures with Claire!